Product Description
Access J2534 Pass-Thru Device is a VCI (vehicle communication Interface), enable you to communicate with the ECU's according to the J2534 & J2534-1.
Supports multi-language,Win XP&Win 7.
03.2018 Multi-Diag Access J2534 Pass-Thru OBD2 Device

Top 3 Reasons To Get Multi-Diag J2534:

1. Software Version: V2018
2. This version Multi-diag J2534 Resolved NO VCI FOUND problem!
3. VCI Number: 093479
4. Supported Languages: English, Finnish, French, German, Hebrew, Hungarian, Italian, Polish, Portuguese, Romanian, Russian, Serbian, Slovenian, Spanish, Swedish, Turkish, Bulgarian, Croatian, Czech, Danish, Dutch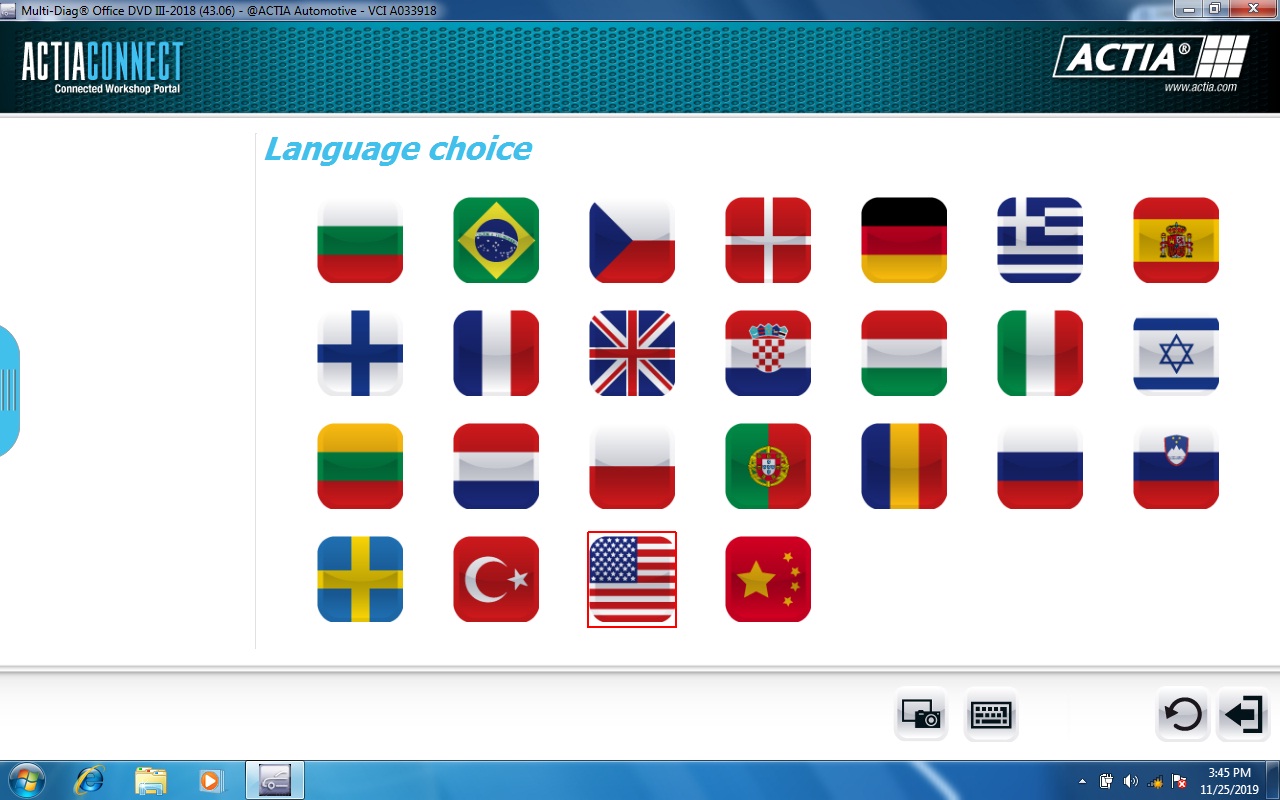 Description:

Access J2534 Pass-Thru Device is a VCI (vehicle communication Interface), with the help of Multi-Diag Office software vehicle diagnosis, maintenance and repair operations can be done in just a few clicks without being an electronic expert. It covers more than 45 brands, a lot of new vehicles, a large deepness in diagnostic functions.

Protocols:

Compliant to SAE J2534 & J2534-1
Either RS 232 or USB interfaces to PC
K-Line ISO 9141 (100 mA)
KWP 2000 ISO 14230-4
SAE J1850 PWM
SAE J1850 VPW
CAN 2.0B ISO 11898
CAN ISO 15765-4
SCI SAE J2610
Programmable power supply
On-board memory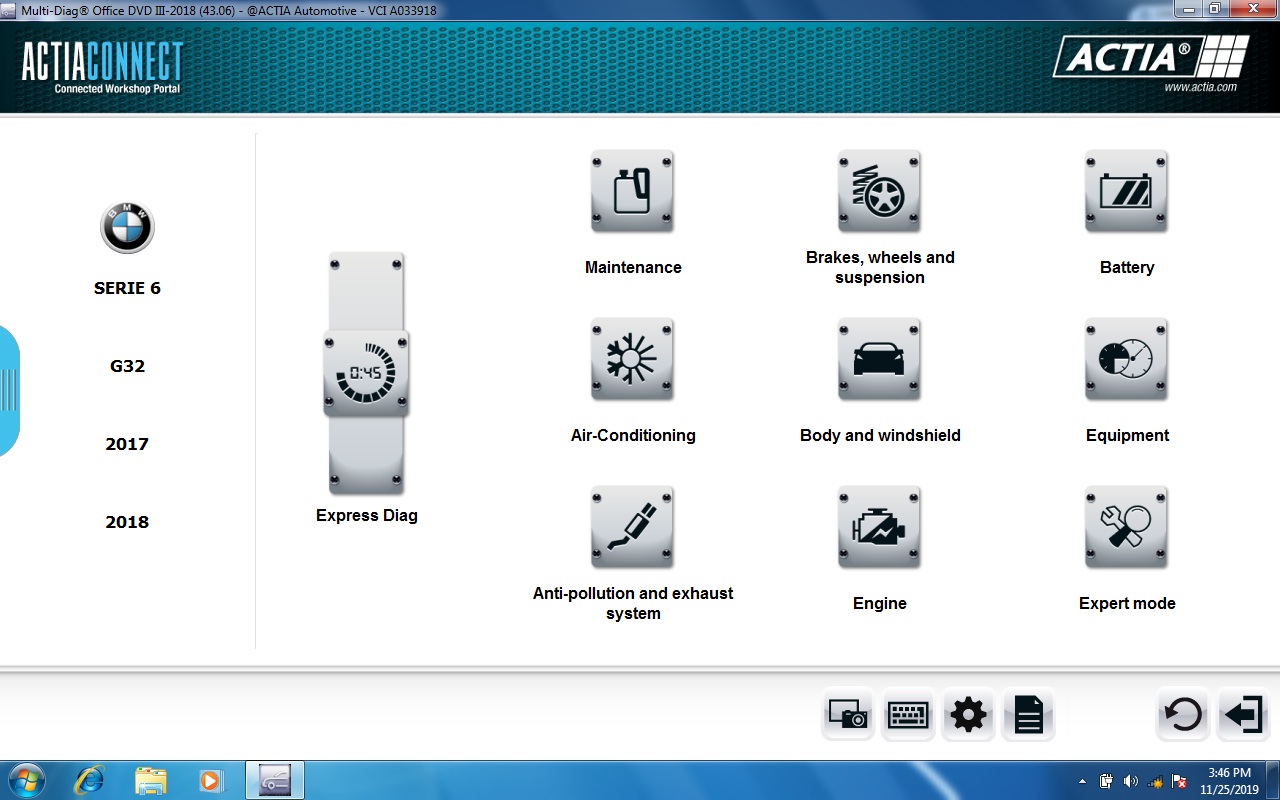 Functions:

You can do diagnosis for the different models:
(the menu might be different for various models)

1. Maintenance
Diagnosis codes from all computers
Reset maintenance interval
Modification of the sewage
Read / erase fault calculators
Maintenance of the particulate filter
2. Air Conditioning
Diagnosis of cooling electronic
Reading settings cooling circuit
Test servo actuators

3. Pollution control
Diagnosis of the particulate filter
Electronic control of pollutant emissions
Control of the Lambda probe
4. Liaison to the ground
Electronic configuration of the size of tires
Electronic configuration of tires (winter / summer)
Setting valves tire pressure
Diagnosis and management of shock-driven
Calibration of the sensor angle Driving (initialization of the steering angle)
5. Body
Implementation of safety airbags (lock / unlock)
Reconfiguration of a new calculator Airbag
Diagnosis of calculators Airbag
Rain sensor windshield (reading and erasing fault)
Test panel and activators of lights
Setting Xenon headlights
Rear radar
6. Post-Equipment
Setting up the radio
Configuration loader CD
Setting alarms
Configuration of the coupler
Configuration bicycle loading system
7. Braking
Diagnosis of calculators ABS, ESP
Diagnosis and unlock electric brakes
Flush the brake system
8. Motor
Diagnosis of any calculator injection engine (diesel, gasoline, flex fuel, etc.)
Program of injectors
Electronic configuration of the EGR valve
9. Expert Mode
Diagnosis of advanced computers
Configuration of comfort functions
Change the language of the instrument panel
Physical measures (option with a probe - not supplied)
Direct access to all functions of diagnosis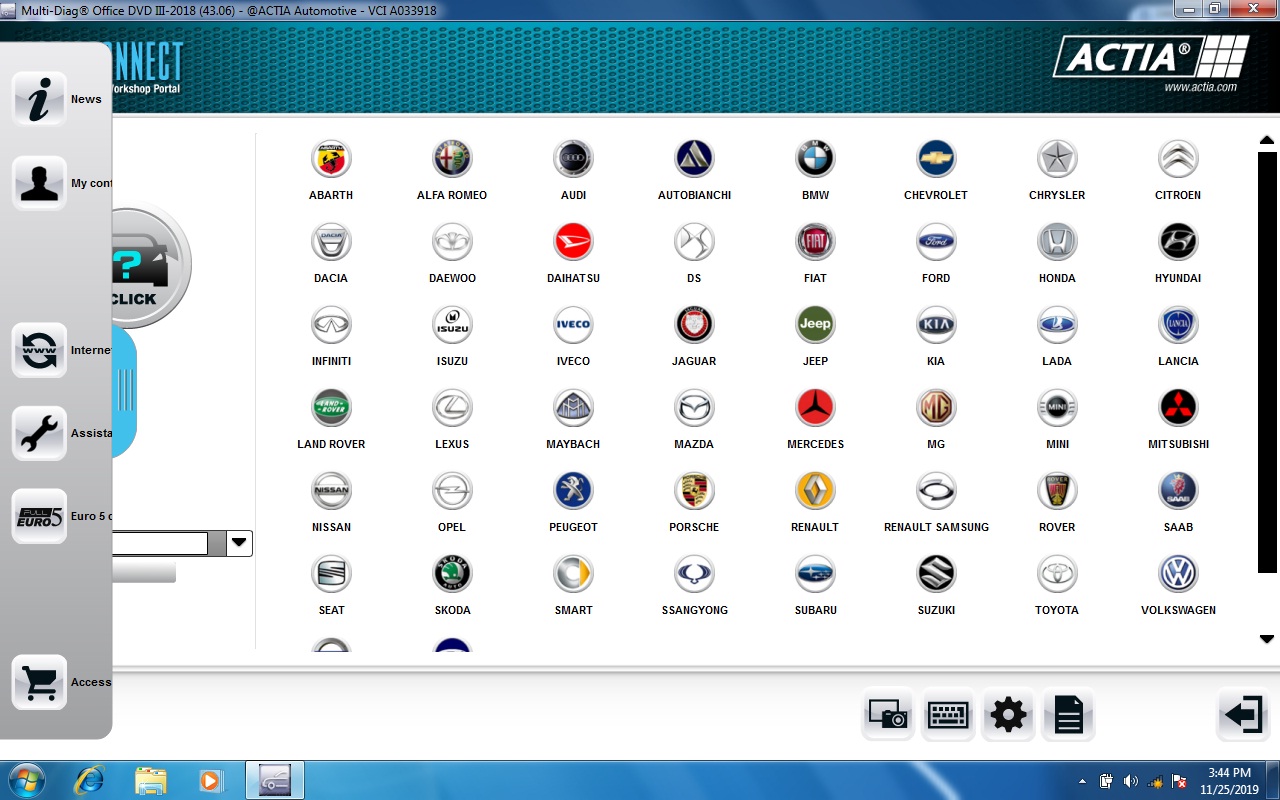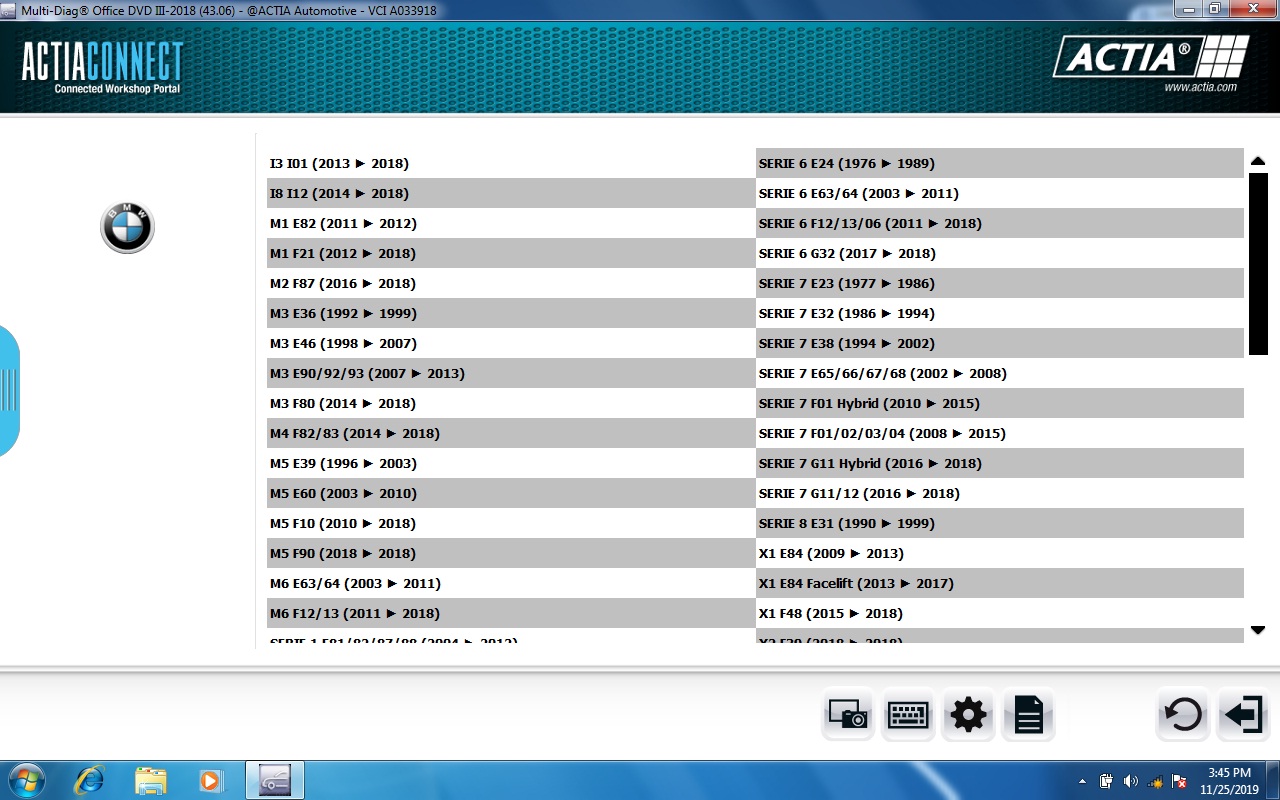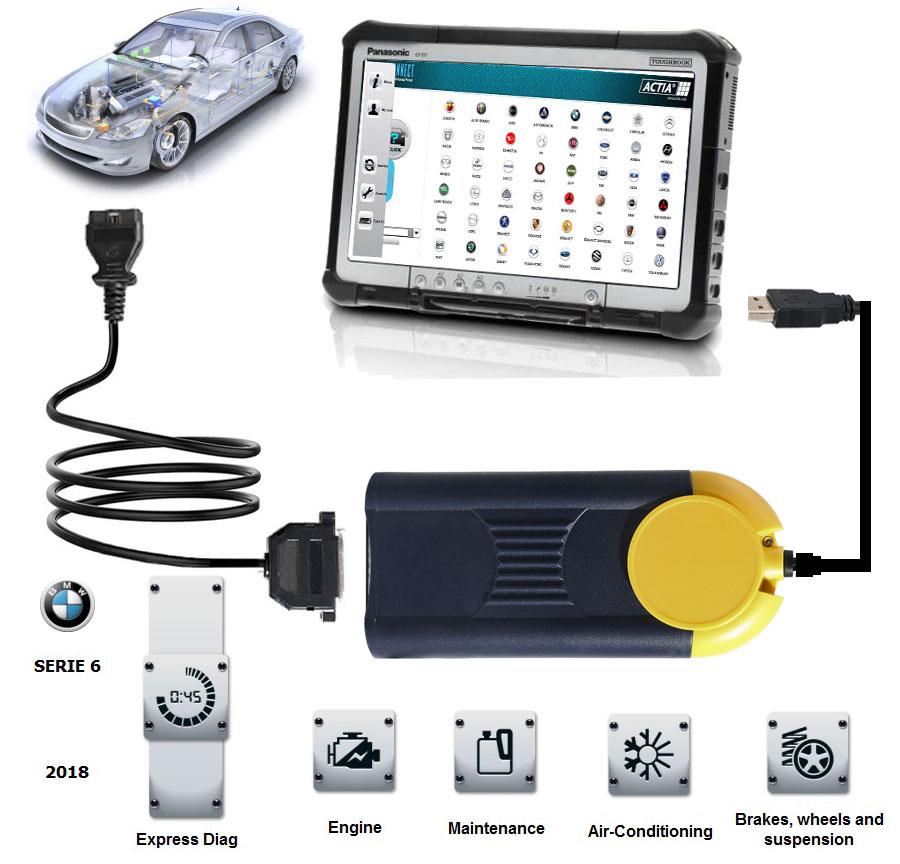 Package includes:

1pc x VCI (Vehicle Communication Interface)
1pc x DB25 to OBD-2 Male Cable
1pc x OBD2 Male to OBD2 Female Cable
1pc x CD

Happy 2nd Anniversary!!!

7% Discount Automatically
Once order done,it calculate at 7% Off price
Contact Information:Whatsapp: +86-152-7181-3909
Live Support:
Chat with us online
Email:
Sales@OBD360.com
Skype:
Sales@OBD360.com
If you have any problem, please do not hesitate to contact us.