Product Description
Yanhua Mini ACDP Key Programmer ,this is basic module ,but if you buy other adapter with authorization ,it will support CAS3/CAS3+/CAS4/CAS4+/FEM/BDC Key Programming (Add key/All keys lost) without soldering/welding. Supports Read and Write ISN Code as well.
Yanhua Mini ACDP Programming Master NO Need Soldering

Yanhua Mini ACDP Support 93 /24/ 25 / 35/ 95 Series EEPROM in circuit programming (ICP) and on adapter board programming (OBP), and parts of Freescale / NEC MCU in circuit programming (ICP). This host is a necessary basic configuration for other modules.

Tesla: NO longer needs engines
YANHUA: keys programming -NO longer need soldering iron
Locksmith: NO longer needs soldering work.
Programming: NO need soldering

BMW: CAS4/FEM/BDC/16ODOWT
Programming with security: (No need solder anything yourself)
WIFI connection Free connection
1. Overturn the traditional work mode - Single operation is changed to team cooperation
2. Change the operation mode - PC operation is changed to mobile phone operation
3. Change the test connection mode - Electric soldering iron is changed to no-solder dedicated connector
4. Changed from artificial observation to intelligent monitoring Artificial observation / trying is changed to automatic detection algorithm, grap hical in dication the relability of connection. Ensure the data is not damayed and lost
5. Change the service mode - Offline service is changed to online synchronous service
IMMO/Mileage Programming
No need to remove chip
No need soldering

Operating System:

IOS: iPhone/iPad/MAC
IOS System Requirement:
1. System Version: 9.0 or above
2. Cell Phone Models: iPhone 6 or above
3. Running Memory Ram: >2G
4. Storange Space rom: >1.5G

Android: Xiaomi, OPPO,Samsung etc Qualcomm chipset mobile phones (DOESN'T support Huawei)
Android System Requirement:
1. System Version: 5.0 or Above
2. Running Memory Ram: >2G
3. Storage Space Rom: >1.5G

PC Version: PC Software Free Download
Functions
1. Memory programming:
Support 93/24/25/35/95 series EEPROM in circuit (ICP)and on board(OBP)programming and parts of Freescale/ NEC MCU in circuit programming(ICP).
2. BMW module programming:
(1) Support cas1-cas4+ and FEM/BDC IMMO key programming, mileage reset, program recovery.
(2) BMW engine ECU data reading and ISN code reading
3. VW module programming: MMC instrument
4. Instrument mileage and airbag ECU reset/maintenance is under development.
5. BENZ. BMW Audi and various models are upgraded successively
MCU programming in Circuits
Install ACDP App from App Store.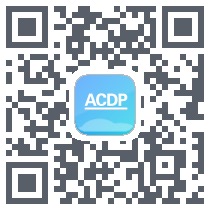 ACDP programming master configuration list: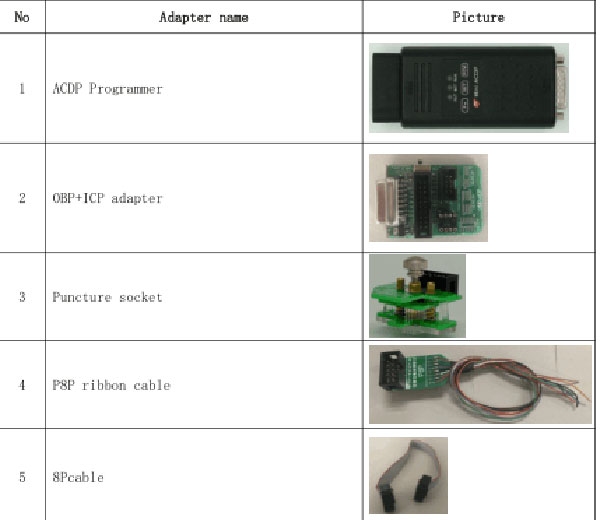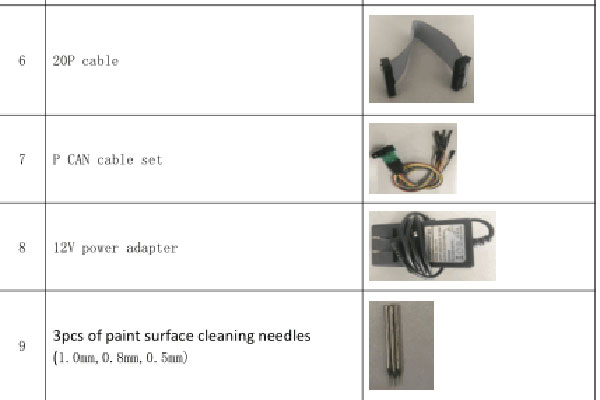 FAQ Yanhua Mini ACDP:
Q : Cell phone system configuration requirements
For
IOS
System
1, System Version: 9.0 or more
2, Cell phone Models: iphone6 or more
3, Running Memory RAM:> 2G
4, Storage Space ROM:> 1.5G
For
Android
System:
1, System Version: 5.0 or more
2, Running Memory RAM:> 2G
3, Storage Space ROM:> 1.5G
Q : Bluetooth and WIFI requirements and precautions
1. Bluetooth Version Requirements: 4.0 or more
2. WIFI: 2.4G (5G is not supported temporarily)
Precautions:
1. If you cannot find the ACDP with an Android phone when you are using the "Initial use settings". You can exit the APP and turn off the Bluetooth. When the "initialization settings" is restarted, the APP prompts to turn on the Bluetooth and turn it on again, which will help to solve some Bluetooth connection problems for some Android phones .
2. If your WIFI route is difficult to be connected successfully, You can try to connect with another mobile phone as a WIFI hotspot.
Contact Information:Whatsapp: +86-159 0279 2245
Live Support:
Chat with us online
Email:
Sales@OBD360.com
Skype:
Sales@OBD360.com
If you have any problem, please do not hesitate to contact us.