Product Description
Yanhua Mini ACDP Key Programmer ,this is basic module ,but if you buy other adapter with authorization ,it will support CAS3/CAS3+/CAS4/CAS4+/FEM/BDC Key Programming (Add key/All keys lost) without soldering/welding. Supports Read and Write ISN Code as well.
Yanhua Mini ACDP Programming Master NO Need Soldering

Change a lot!
Subversion
The first in the world
Tesla:
NO longer needs engines
YANHUA:
keys programming - NO longer need soldering iron
Locksmith:
NO longer needs soldering work.
Programming:
NO need soldering
BMW: CAS4/FEM/BDC/16ODOWT
Programming with security: (No need solder anything yourself)
WIFI connection Free connection
1. Overturn the traditional work mode -
Single operation is changed to team cooperation
2. Change the operation mode -
PC operation is changed to mobile phone operation
3. Change the test connection mode -
Electric soldering iron is changed to no-solder dedicated connector
4. Changed
from artificial observation to intelligent monitoring Artificial observation / trying is changed to automatic detection algorithm, grap hical in dication the relability of connection. Ensure the data is not damayed and lost
5. Change the service mode -
Offline service is changed to online synchronous service
IMMO/Mileage Programming
No need to remove chip
No need soldering
Functions
1. Memory programming:
Support 93/24/25/35/95 series EEPROM in circuit (ICP)and on board(OBP)programming and parts of Freescale/ NEC MCU in circuit programming(ICP).
2. BMW module programming:
(1) Support cas1-cas4+ and FEM/BDC IMMO key programming, mileage reset, program recovery.
(2) BMW engine ECU data reading and ISN code reading
3. VW module programming: MMC instrument
4. Instrument mileage and airbag ECU reset/maintenance is under development.
5. BENZ. BMW Audi and various models are upgraded successively
Install ACDP App from App Store.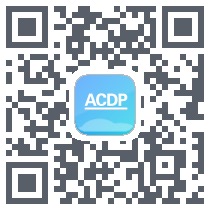 ICP: Memory and MCU programming In Circuits
MCU programming in Circuits

No need to cut the line
No need to lift the pin

ACDP programming master configuration list: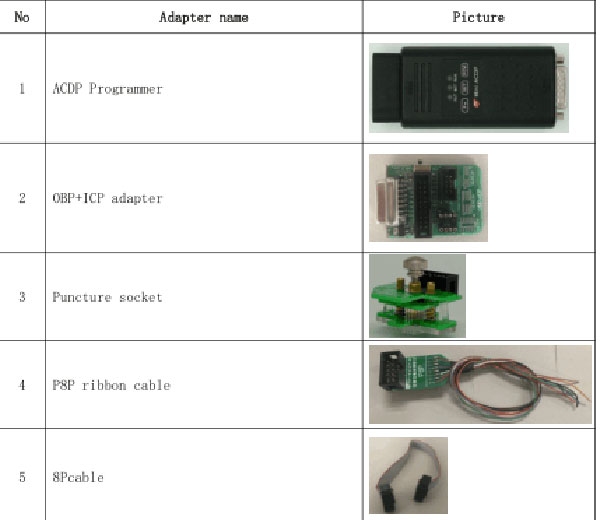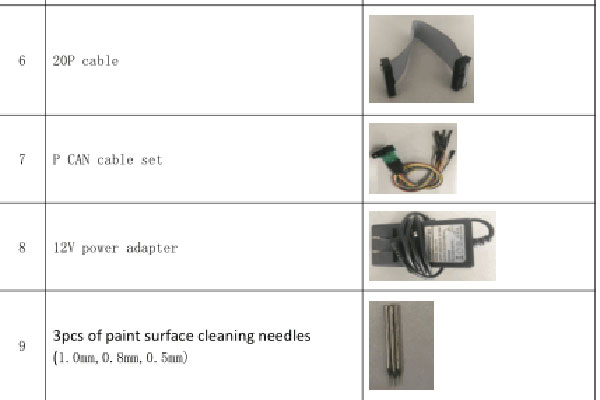 Contact Information:Whatsapp: +86-13657204857
Live Support:
Chat with us online
Email:
Sales@OBD360.com
Skype:
Sales@OBD360.com
If you have any problem, please do not hesitate to contact us.Shipment Note:
If your package shipped by Express Delivery, please give us a valid delivery phone number, and also a full and accurate shipping address.